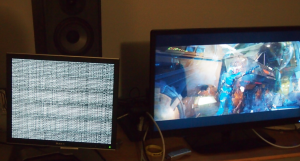 I have spent the afternoon researching the work of Sarah Jamie Lewis. A very interesting person and among other things she used to work for GCHQ! The irony is that she is now an independent security researcher who is pro anonymity and privacy advocate.
She is also the author of an interesting product called onionscan, which is a tool that can be used for mapping the dark web.
This particular talk I found rather interesting
Sarah Jamie Lewis: OnionScan: Practical Deanonymization of Hidden Services
https://www.youtube.com/watch?v=r8hr0nlfJRc
Among other things it gives rise to the fact that if you want security you should find your self a great Sys admin! Put simply a lot of sites on the "Dark Web" are not well configured and if you use such services you could be at risk.
She covers such topics as why you should be careful if you use apache as a dark web server. Why not to use a google analytics id (don't use the same id for all your sites) and be aware that if your using it in the real world as well as the dark web this is a rather incriminating vector!
Other things discussed are exif metadata (from photographs for instance) that give away your geolocation, phone type etc!!
Most importantly though she mentions a lot of the good things that the dark web can be used for including, that a lot of the dark web is blog sites, forums that help drug users with regards catching addiction before it happens and harm reduction. Also that the dark web is used to monitor human rights abuses, and censorship data gathering.
She sums up buy proposing that peer to peer may be the future of creating secure communications due to the fact that the client server model is rather difficult to secure and anonymise. Some very interesting, important and thought provoking work. Her twitter feed is also an interesting read and rather humorous but probably NSFW!
Related links
Source for onionscan
https://github.com/s-rah/onionscan